Activonga is an online magazine about aerial arts, pole and contortion.
Our mission is to expand aerial arts, pole dance and contortion all over the world and provide useful  information, valuable tips and experiences by the most famous professionals to everyone who loves extraordinary disciplines.
Are you curious about aerial equipment, training, flexibility, contortion, pole tricks, artistic expression, stage presence, physical theater in the air, performance tips - then you are at the right place.
Do you want to be inspired by the experience of the world-known artists and teachers?
Do you want to be informed where to find beautiful clothing for your training and performance?
You will also find an updated calendar for Workshops and Events worldwide.
Do you have an inspiring story or useful knowledge to share with Activonga Community? Send us an email with your suggestions.
If you are a Circus School, you can send us information about your events, auditions, education offers, classes and workshops. We are more than happy to give you visibility through our updated calendar.  
See the latest articles and join Activonga Newsletter.
Activonga is like "active on the go", because all the artists love to move.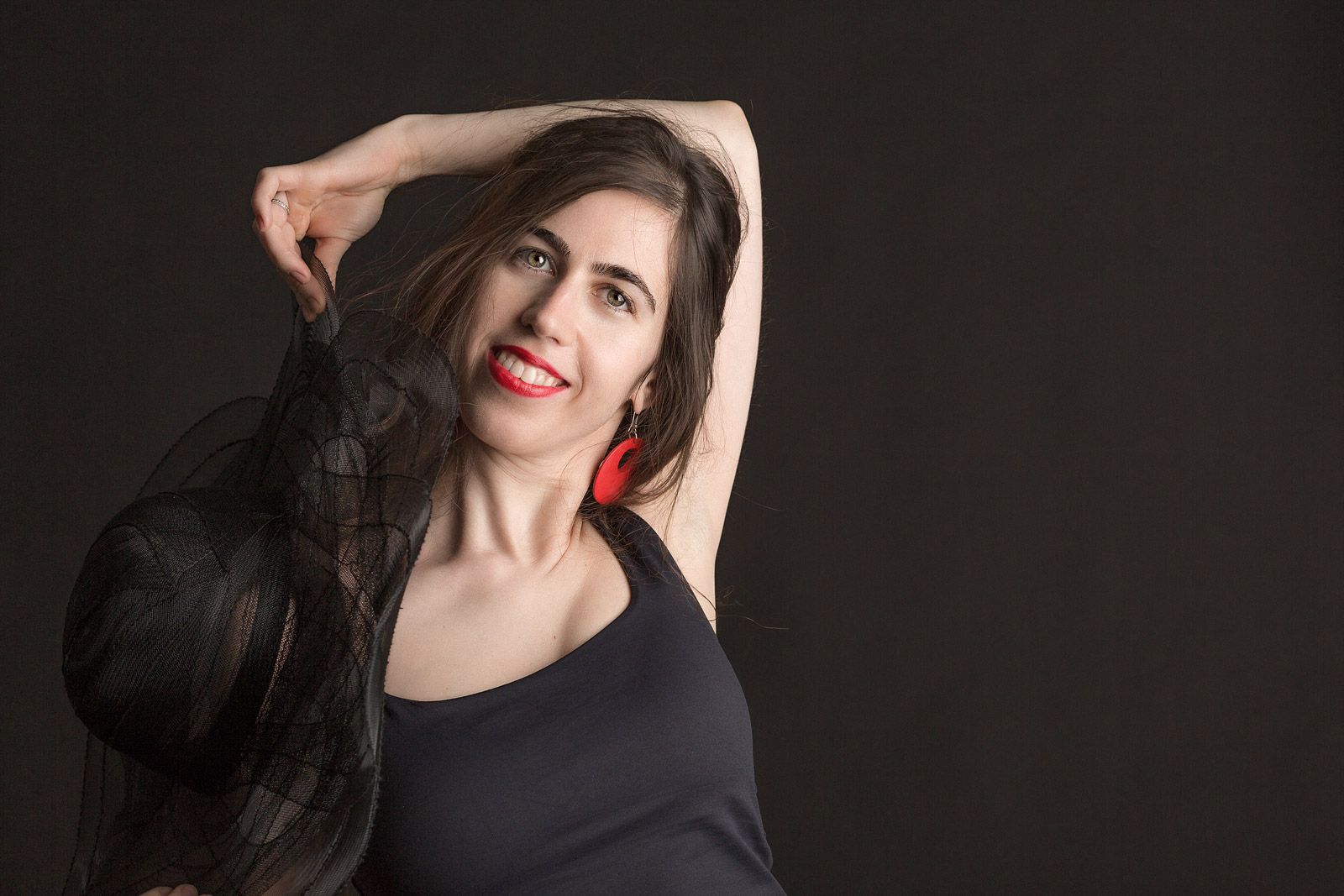 Hey! I am Elen Ramírez It's nice to meet you.
I´ve founded the Activonga magazine. I´m aerialist myself. Besides that I help people all over the world as Life Coach at Zen & Wild and support entrepreneurs and startups with Business Development & Marketing Consulting.
A few funny facts about me.
I was a very active child and used to climb the walls, trees and roofs, door bar in my room and hanging things like stairs, trapeze, rope and all the stuff that my parents put up for me on the door bar of my room. When I was 6 my mum brought me to the piano class: I was so crazy that I just kept dancing instead of learning almost the whole class. I was brought to ballet but was super active and did my own stuff. And I lost my favorite doll as I climbed the rope pretty high during the pause at a circus performance. I think it will take me a lot of time to tell all the naughty things that I was up to as a child. Maybe just one more detail, my parents met in a circus and they are not circus artists.
Why Activonga?
As I came to aerial arts, I saw that many things that I was learning I couldn't find in the internet directly, but had to ask other artists. Artists themselves asked other artists for advice. There were a lot of projects for dance, but not so many for aerial circus. It inspired me to start this online magazine to provide artists, future artists and amateurs with useful information and connect pole and circus people all over the world.
I also have some social entrepreneurship plans and ideas for this magazine for future and I´m open for interesting cooperation and partnerships.
Join the largest community for aerial arts, pole and contortion.